NPS and DC DPR field permits begin in May.

The NPS will accept comments on public space policies until May 7th. Expect little change from last year's NPS softball policies in 2018.

********************
The team web pages are open and scheduling has begun. Captains' Happy Hour is tonight, Tuesday, April 24 from 6-8 pm.

**************************************************
Players looking to join a team?
Free Agents: E-mail the Commissioner for assistance and more information.




A special thanks to the Fairfax County Supervisors and
Department of Community and Recreation Services
for making this year's tournament possible.



Congratulations 2017 Champions: Crimson
Runners-Up: Baltimore Oracles | 3rd Place: One Hitters | 4th Place: Softball Against Humanity

The Congressional Athletic Association is a non-commercial, recreational organization which organizes softball teams
from the U.S. Congress, Federal agencies and private companies and organizations.


| | | |
| --- | --- | --- |
| | | |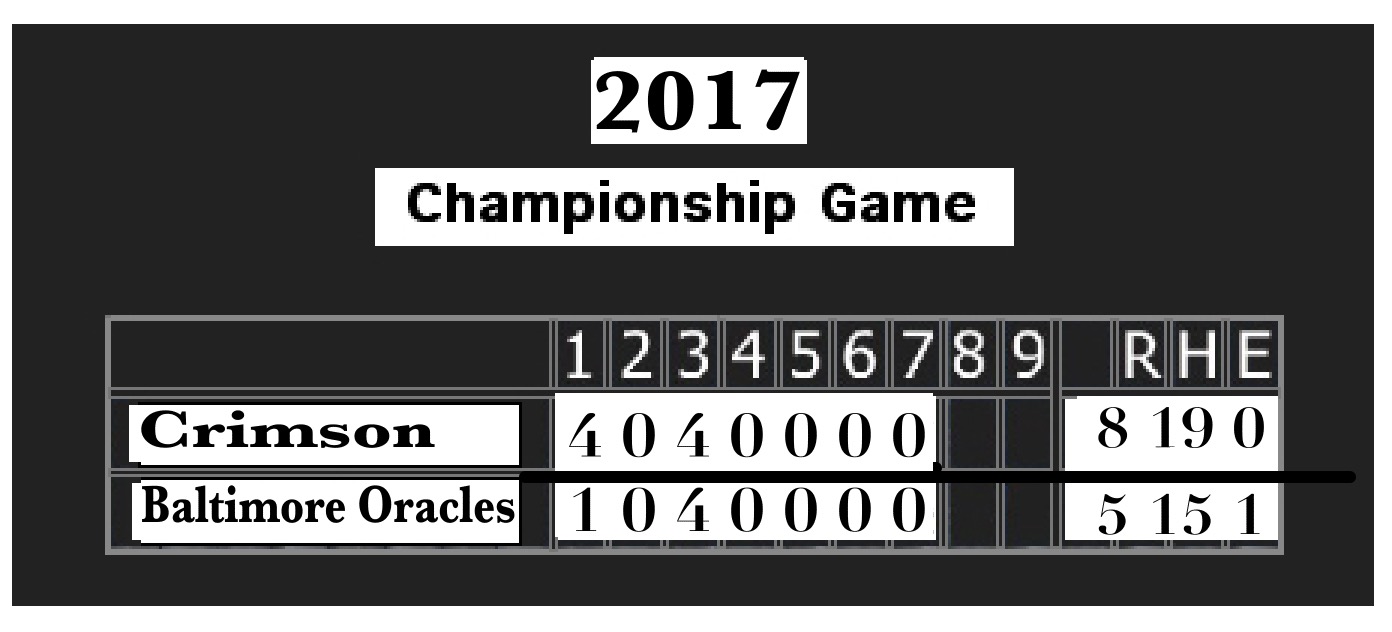 Attendance at the ball park:

Free counters provided by Andale.

---
CSL Web last updated 1/24/2018 - For problems, suggestions or ideas for this web site, contact the Webmaster - Richard Bell-Irving
For League issues, contact the Commissioner
All text, images and techniques © 1998-2018